Dhaulagiri 2007
April - May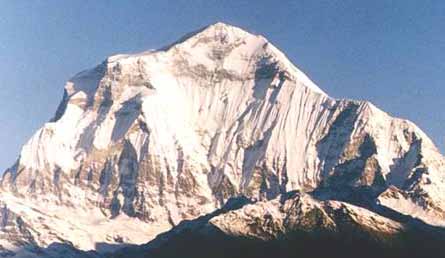 Dhaulagiri (8167 m) means on Nepali "White Mount ". It's one of 14 highest tops on our planet, higher than 8000 m. Dhaulagiri located in Central Himalaya, in Nepal Kingdom.
Central Sport Club of Kazakhstan Army has announced Dhaulagiri expedition in Spring 2007 - via normal route.
Expedition consists of two steps :
Dhaulagiri (8167 m) ascent in routine style via normal route April, 01-25
Special project: Denis Urubko will try Dhaulagiri speed ascent (in period April,25 - May,5)
Among the expedition's goals - the promotion of young talented athletes from Central Sport Club of Army. Members list will be announced in the middle of March (3-4 persons), it depends of funds.
The main goal - preparation to K2 new route ascent.