On Friday 6 July at Selva di Val Gardena (Italy) Marina Kopteva and Anna Yasinskaya from the Ukraine and Galina Chibitok from Russia received the Karl Unterkircher Award 2012 for their new route established in 38 days up the NW Face of Great Trango Tower (Pakistan).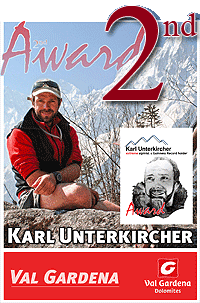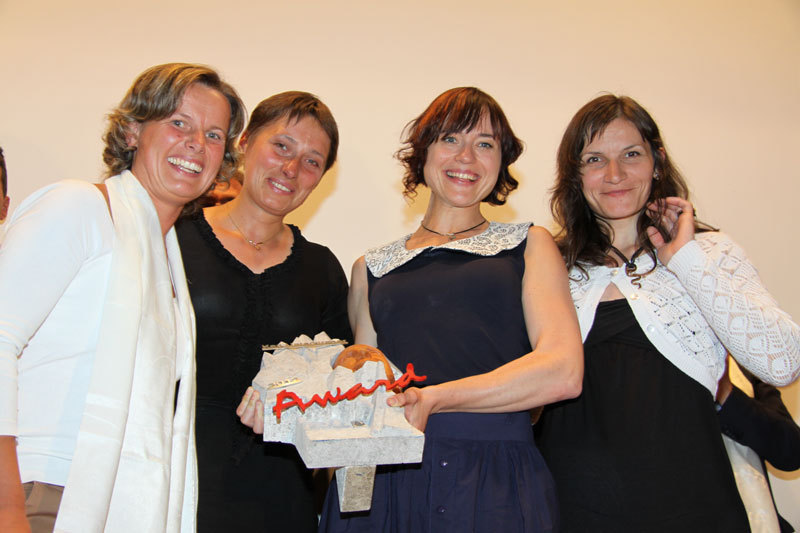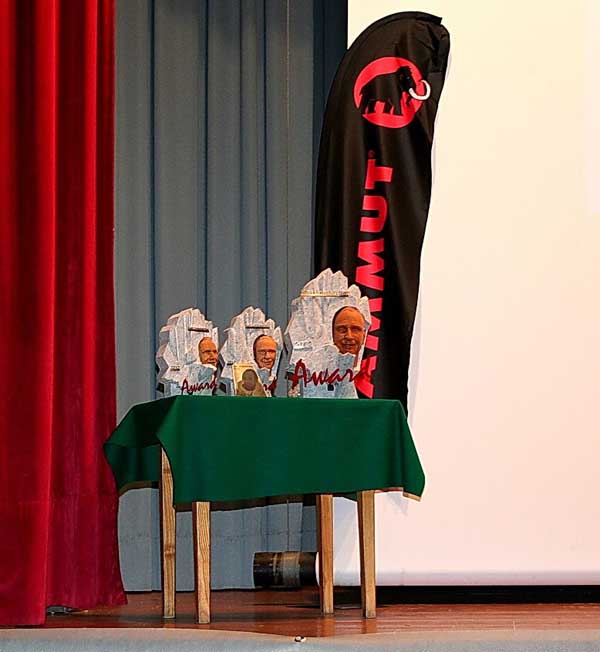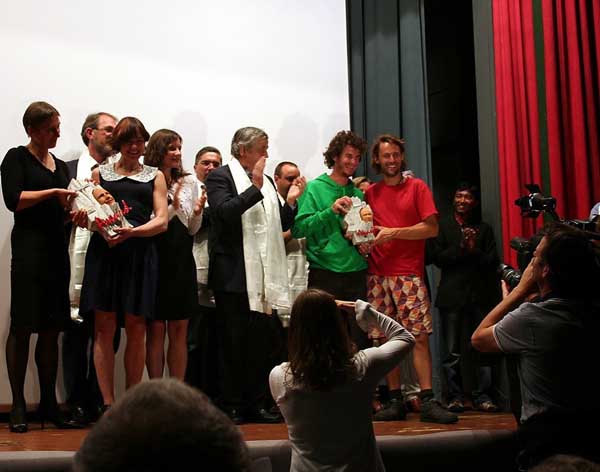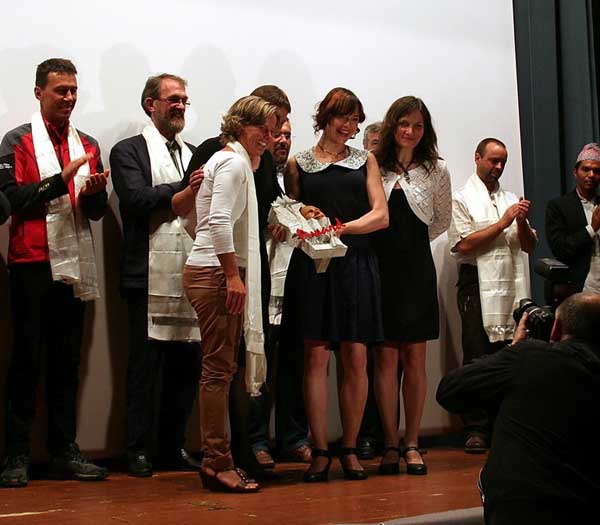 The second edition of the Karl Unterkircher Award gathered together a host of international climbing starts including Simone Moro (Italy), Nicolas and Olivier Favresse (Belgium), Marina Kopteva, Anna Yasinskaya (Ukraine), Galina Chibitok (Russia) as well as the members of the jury Dr. Oswald Oelz (Jury President), Silvio Mondinelli, Christoph Hainz, Ivo Rabanser and the mountaineering journalist Carlo Caccia. Special guests included legendary Himalayan mountaineer Kurt Diemberger and the Sherpa Temba and Subin who knew Karl Unterkircher personally.
The three climbs nominated for the awards were introduced with video and slideshows by the alpinists themselves. Simone Moro (Italy) presented the first winter ascent of Gasherbrum II (8034m) climbed together with Denis Urubko (Kazachistan) and Cory Richards (USA) in Febraury 2011, while Belgian climbers Nicolas and Olivier Favresse presented their 9 Big Walls established with Sean Villanueva (Belgium) and Ben Ditto (USA) around Cape Farewell, located on the southern and western coasts of Greenland in July and August 2010 and which had already netted them the Piolet d'Or 2011. Last but by no means least, Marina Kopteva, Galina Chibitok and Anna Yasinskaya talked about their 38 days and new route up the NW Face of Great Trango Tower (6286m), for which they had received the Russian Piolet d'Or.
"The decision proved extremely difficult due the quality of all the nominated ascents" stated the Jury, adding "they all represent different aspects of modern alpinism and are difficult to compare. In awarding the "Karl Unterkircher Award" we do not want to place one ascent above the rest, simply bring it to the forefront once again, in particular with regards to the spirit with which Karl took to the mountains."
The 2012 award was presented on stage to Marina Kopteva, Galian Chibitok and Anna Yasinskaya and the jury underlined that they recognised not only the clean style of ascent and other characteristics of the climb, but also felt that this prize might make a significant contribution to female mountaineering. The trio received the award - a 12kg piece of Dolomia rock which represents the Sassolungo peak and Karl's smiling face sculpted by local craftsman Gerold Moroder. Furthermore, each expedition member received 2000 Euro prize money, while all other nominees received 1500 Euro prize money and a slightly smaller sculpture.
The evening celebration included speeches by regional politician Dr. Florian Mussner as well as the mayor of Selva Dr. Peter Mussner. Furthermore, Sherpa Temba and Subin who knew karl personally and who had travelled specifically from Nepal for this event, contributed by talking about their "Sagarmatha" project in Nepal's Thulopakar region. This non-profit organisation provides integrated development and improvement of health and living conditions of the local population and is currently searching for volunteers and qualified assistance. For those interested, check out the official website. After their presentation the two Sherpa distributed some "Chata", the typical white silk scarves which represent happiness, friendship and participation.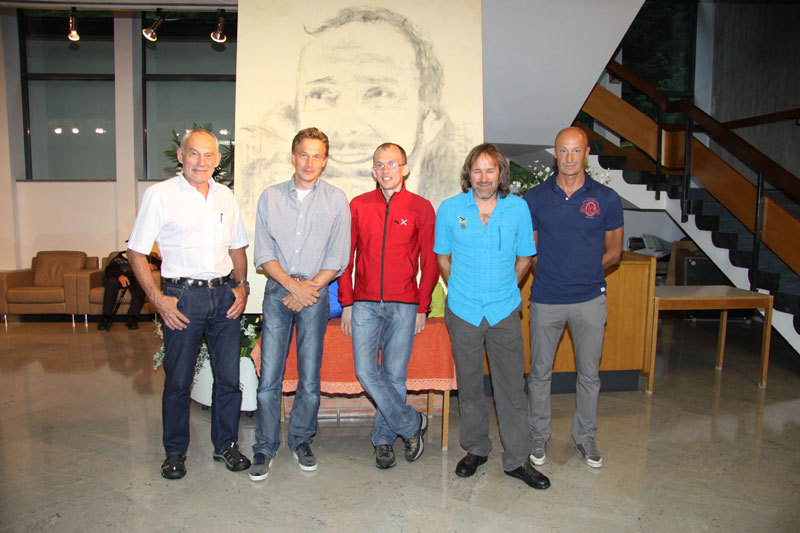 The Jury of the Karl Unterkircher Award 2012: Dr. Oswald Oelz (President), Ivo Rabanser, Carlo Caccia, Christoph Hainz and Silvio Mondinelli.
Kurt Diemberger produced a fitting end to the 2012 "Karl Unterkircher Award" by reminding everyone about the importance of this prize as an appreciation of alpinism and, above all, as a way to remember "our Karl".
Source: www.planetmountain.com , www.karlunterkircher.com
photo: archivio Karl Unterkircher Award