Nanga Parbat, Winter 2011
Mr Tsygankov solo?
Who's this Batman?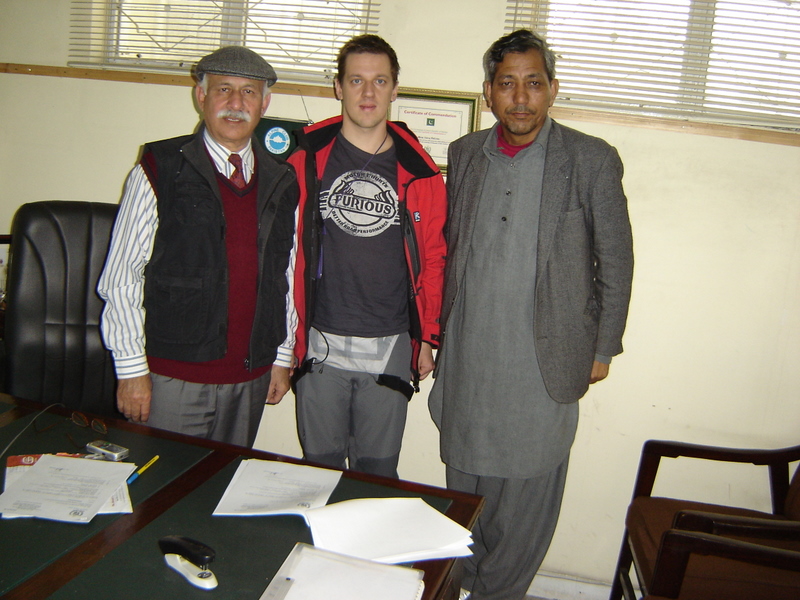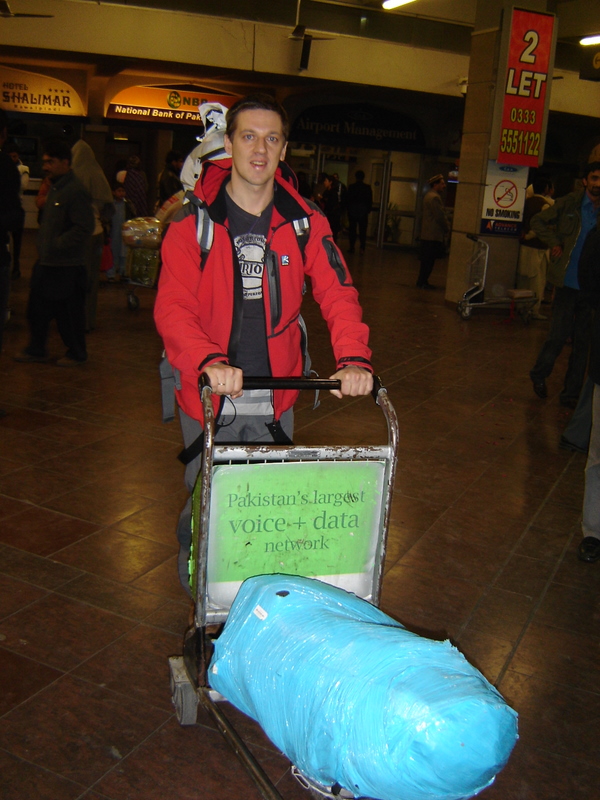 Dec,10, 2010.
In September, Artur Haizer asked me, who's that Russian who applied to Winer Nanga expedition? I couldn't answer. Nobody amobg my friends knows that person. Nobody among Russian high-altitude climbers was going to climb Nanga. I asked Pakistan outfitters - and received the answer that the person is Serguey Tsygankov from Moscow. ASked in Moscow... Nobody knows... When met on Elbrus I told Artur that probably the info was uncorrect...
But yesterday I've received the letter from Asghar Ali Porik (JASMINE TOURS):
"Today morning Mr. Sergey Tsygankov Nikolayevich arrive in Pakistan to to start the winter climbing season. Russian single person Winter Nanga Parbat 8125m Expedition 2010/1011. After arriving in Pakistan Mr. Sergey has a very busy time. First he completed his shopping for high altitude food and equipment and afternoon he has briefing in Alpine Club of Pakistan. Mr. Wg. Cdr (Retd) Jawaid Iqbal Vice President Alpine Club of Pakistan was kind enough to take the briefing session on our request. About a month ago we already drop the base camp food and equipment. Tomorrow he is plan to leave for Chilas. He is plan to climb the normal route of Nanga Parbat solo, he has two month permit to make it possible. To remind you all in winter non of any 8000m peak has been climb before in Pakistan. We wish Mr. Sergey good luck....
His climbing background

Alps:

Mont Blanc
Matterhorn (some times, different routes) incluging solo after 15-th October (almost winter:)) and others less 4000 meters

Caucasus:
Elbrus (solo, winter, normal route)
Ushba (solo NE route)
Laila
Shkhara and others (3000 - 4000 meters), including solo and winter

Ural (only winter):
Kruglitsa
Narodnaya
Manaraga (partly solo, traverse 5 peaks, tempreture -40 C, before -50 C night, winter 2010)

Pamir:
Lenin peak (winter, normal route)
Communism peak (SW route)

Tien Shan:

Khan Tengri (solo, right part of north face)

Andes:
Aconcagua

Altai:

Belukha (some times, incl. winter and solo)
--------
P.S. Some days ago Artur Haizer wrote that two Poles - Tomasz Mackiewicz and Marek Klonowski (both also without Himalayan experience) - are going to Nanga in Winter too.